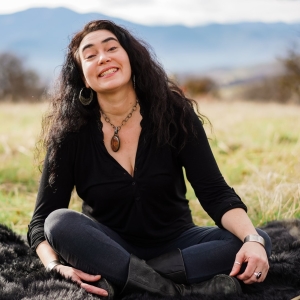 Jessica "Veege" Ruediger first began attending births in Southern Oregon at the age of 19, in 1996, as an apprentice and student midwife. In 2003, she earned a BA in Women's Reproductive Lives: Biology, Evolution and Culture from Western Washington University in Bellingham, Washington. During her time in Washington, she also completed Postpartum Doula training from Seattle Midwifery School. She returned to the Rogue Valley to start a family, where both of her daughters were born at home.
She spent the next several years practicing the fine art of balancing parenting two young children with midwifery training, attending homebirths as an apprentice and later, as an assistant midwife. In the summer of 2010, she interned at Mercy Maternity Center in Davao City, Philippines. She received her national midwifery certification in 2011, to become a Certified Professional Midwife. She was voted one of southern Oregon's favorite midwives in Oregon Healthy Living of 2011.
In 2011 she co-founded Oak Grove Midwifery, a group midwifery practice serving Southern Oregon. After obtaining her Oregon State License of Direct Entry Midwifery in August of 2013, she founded Moonstone Midwifery as a solo practice.
By 2021, Moonstone Midwifery grew into a group practice model, in order to serve more Southern Oregon families. Skilled in herbalism, experienced in providing primary care to pregnant and postpartum women for over 10 years, Veege is honored to serve the community by offering holistic maternity care to birthing families.